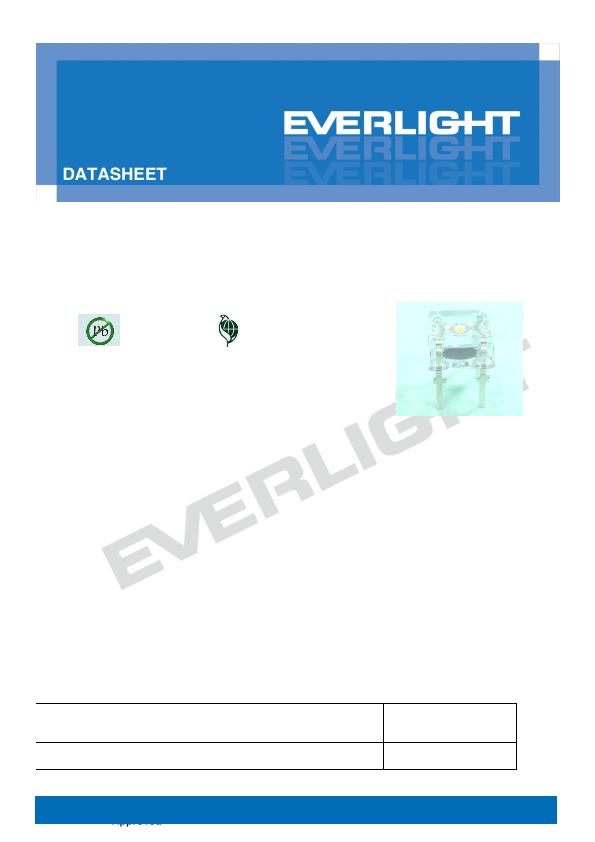 LifecyclePhase:
Revision : 4
Expired Period: Forever
Release Date:2013-05-06 14:02:32.0
3mm Advanced Super Flux LEDs
32-01-T4C-4PRB
1
Copyright ? 2010, Everlight All Rights Reserved. Release Date : May.2. 2013 Issue No: &nbsp&nbspDPE-0000107
www.everlight.com
Lead (Pb) Free Product - RoHS Compliant
Feature
' RoHS compliant.
'&nbsp&nbspPiranha package.
'&nbsp&nbspColorless clear resin.
'&nbsp&nbspLow thermal resistance
'&nbsp&nbspPackaged in tubes for Automatic Insertion Equipment.
'&nbsp&nbspTotal Flux: 2850 to 5650 mlm at 30mA.
'&nbsp&nbspTypical chromaticity coordinates x=0.30, y=0.29
'&nbsp&nbspaccording to CIE1931.
Applications
'&nbsp&nbspElectronic signs and signals
'&nbsp&nbspGeneral lighting application
Device Selection Guide
Chip
Material
Emitted Color
Resin Color
InGaN
White
Water Clear